Tomáš Petřina
+420 777 575 006
info@archaprogram.com
IČO: 48605298
DIČ: CZ6512241285
Javorová 851
518 01 Dobruška
Česká republika
Wooden kits Archa
Let me introduce to you our company, Tomas Petrina. We produce the line of wooden toys called
ARCHA PROGRAM ®
All the kits of models of popular architecture are made of the finely finished natural beech. These toys substantially develop children's creativity, together with their motoric faculty. Both, the universal construction and precise machining of individual elements in the kit, enable children to build many kinds of small cottages without use of glue, nails or screws.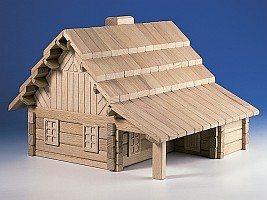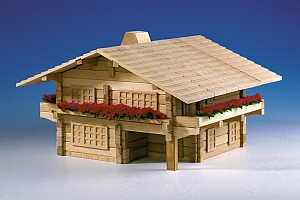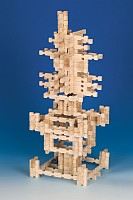 The whole collection will satisfy the wide spectrum of customers. Our products are suitable the EN 71, 72, 73.

We hope that you yourself will make the best selection.
Copyright 2018 - 2023 © E-shop Archaprogram
Creation of eShops for rent - Atomer.com